If there is a synchronization error with Booking.com, check the log, you can find it at the bottom of the synchronization page: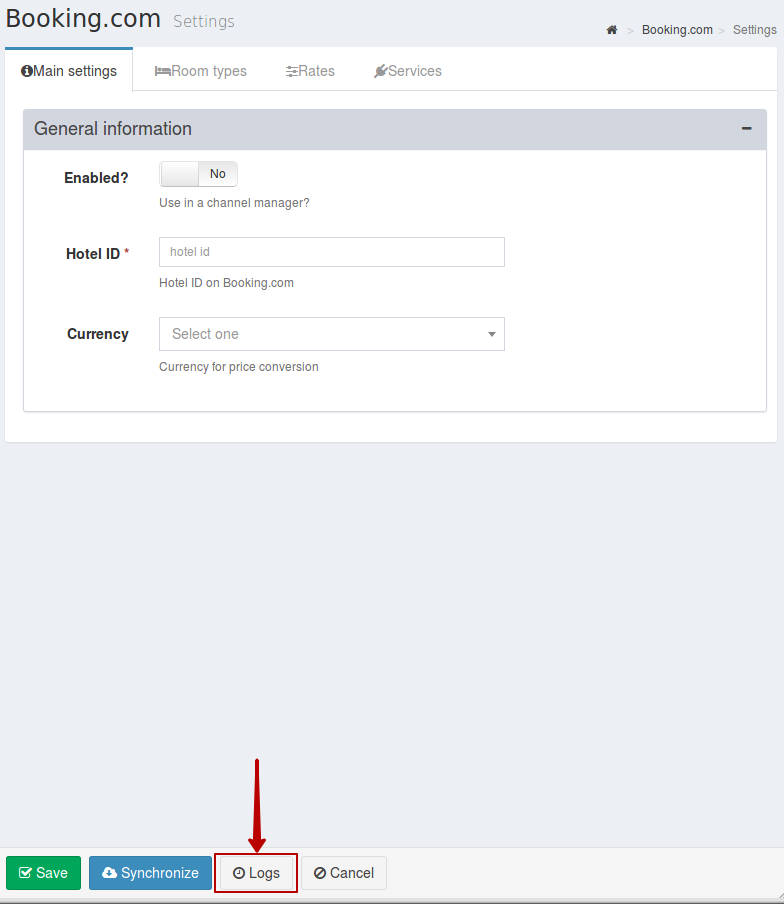 You also can receive an email notification depending on the error.
Possible errors and solutions:
1. When you click the "Synchronize" button, a message appears in the log:
[2016-12-16 13:26:21] app.INFO: MBH \ Bundle \ ChannelManagerBundle \ Services \ Booking: please contact Bookings (owning room '123456789'), room id: '1234567891') [] []
This means that there is no connection between the services. To fix the error, you need to go to Booking.com and in the Account - Channel manager menu and send a request to connect to MaxiBooking.