After the rates have been created, it's time to put rooms up for sale. You can put all the rooms or you can as well put only a part of them up. To start putting up rooms for sale, go to Prices and Offers / Rooms for Sale in the main menu on the left.
Manual input
If you are putting a small number of rooms for sale or for some reason the number of available rooms changes frequently, you can set them manually. In the Rooms for sale window use the filter to select the dates and types of rooms you need. In the table, in the Rooms Available for sale line, specify the number of available rooms for each day.
Important! If you miss one of the days, the rooms will not be available for guests to book. Be sure that you fill the table with great attention.
Also do not forget to save the changes after making the changes in the table.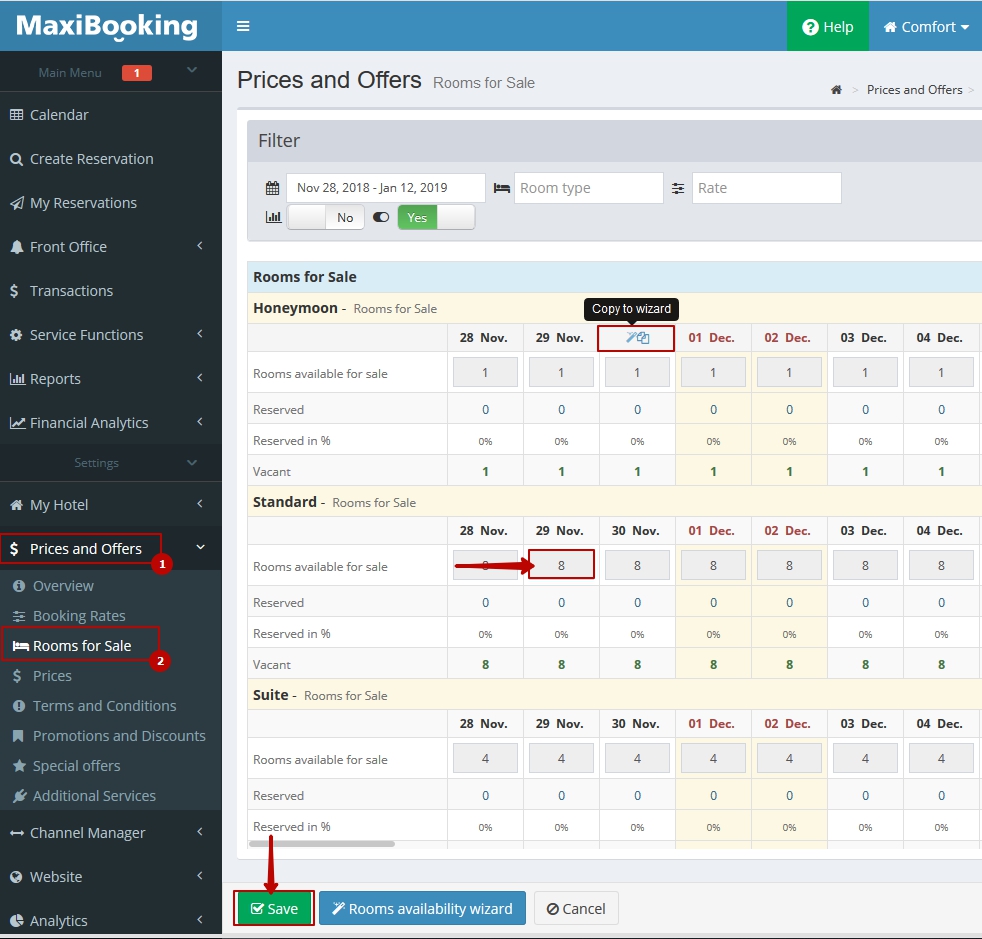 Room availability wizard
If you want to put up a large number of rooms for sale at once, then this can easily be done with a generator. Go to Rooms and Rates / Availability in the main menu on the left. Then click on the Room Availability Wizard button in the bottom of the screen.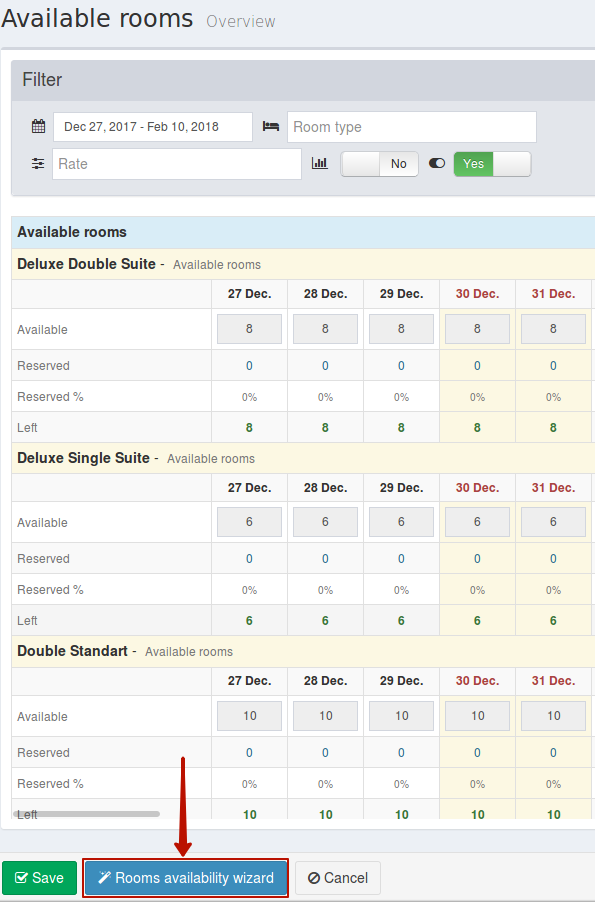 In the opened window fill in the following fields.
Important! Fields marked with * are mandatory.
Starting Date - the starting date for generation
End Date - final date for generation
Days of the week - if you want to generate just some days of the week, specify the weekdays here
Room types - types of rooms for which the generation of availability will be made
Set Quotas - if you want to set up rooms for sale only for certain rates, set the switch to a necessary position.
Rooms available for sale - the number of rooms available in the selected time. By putting a minus one (-1) you will remove all rooms from the sale for the selected days.
Important! As soon as you fill in all the fields, remember to save the changes!