Setting up
The MaxiBooking program allows you to connect various payment systems to an online form on your website. Remember that payment on booking channels such as Booking.com or Expedia are processed according to the rules of these systems, and it is impossible to make adjust them in MaxiBooking.
At the moment, the following payment systems are supported in our program:
Uniteller
MoneyMail
ROBOKASSA
PayAnyWay
RBK
PayPal
Rnkb
Also there is an opportunity to activate payment via invoices
The first stage of setting up any payment system is to set it up on the payment system's side. You need to create a personal account in the payment system and fulfill their requirements to get started. After you receive all the necessary data from the payment system, you can proceed with setting up the payment system on the MaxiBooking's side.
In order to do this, go to the Settings / Parameters section in the main menu.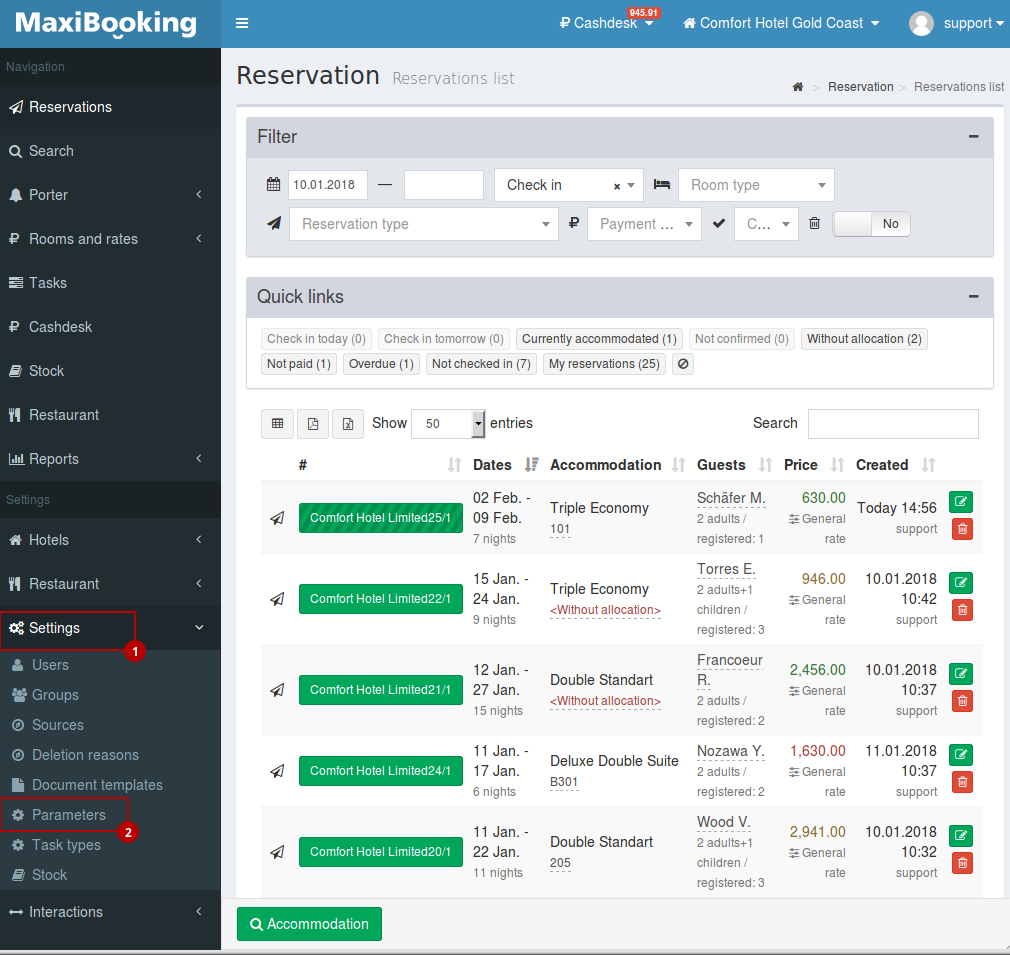 When you access the parameters page, go to the Payment system tab. First you need to indicate the links to the landing pages from your website, where users will be redirected after a successful or unsuccessful payment.
If you do not have such pages, create them on your website first. Then click on the Edit button in the bottom of the gray box.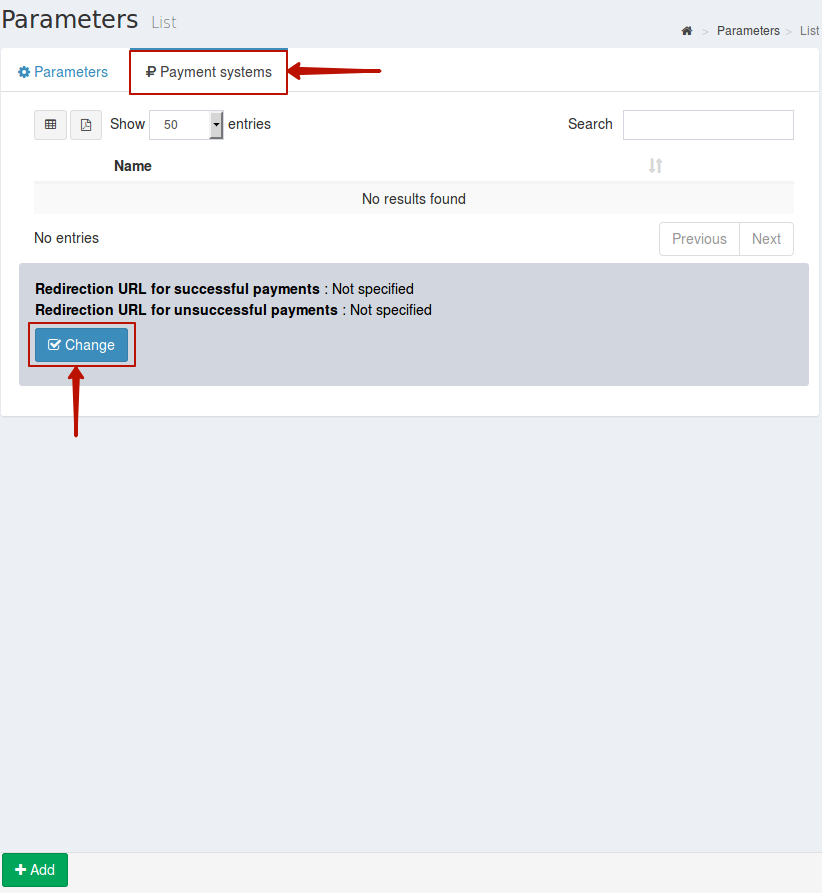 In the popup window, enter the links in the corresponding fields and click Save.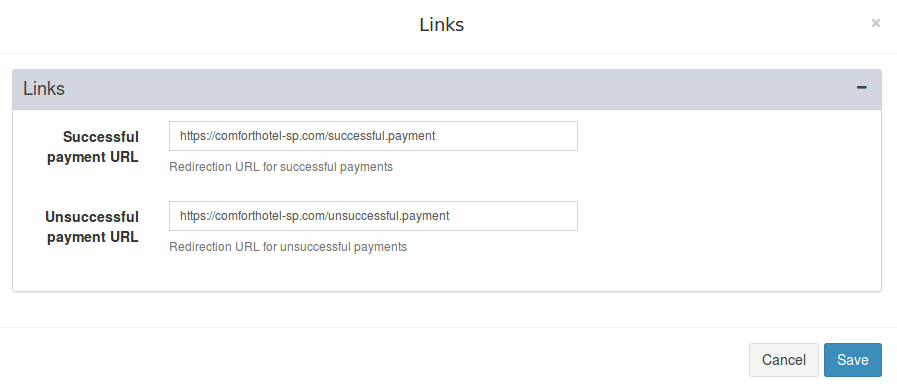 Then you can proceed with setting up the payment system. Click on the + Add button in the bottom of the screen. In the newly opened window select the payment system you need. Depending on which system you choose, you will need to fill in different fields. Usually you need to specify your ID and it also may be required to enter the password and other data, depending on the requirements of the payment system. You must have gotten this information when registering in the payment system itself. Remember to save the changes after filling in the necessary information.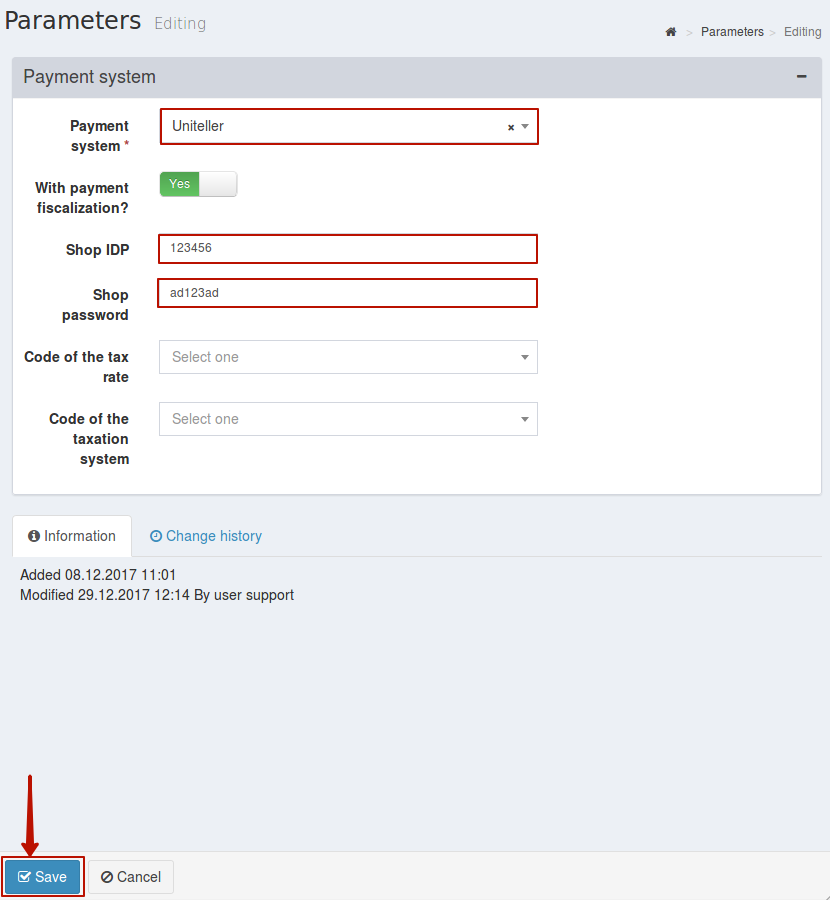 Important! In order to make it possible for the guests to pay for the booking with the help of the payment system, do not forget to add Online Payment as one of the possible payment methods when creating an online form for the website in the Interactions/Web Module section of the menu.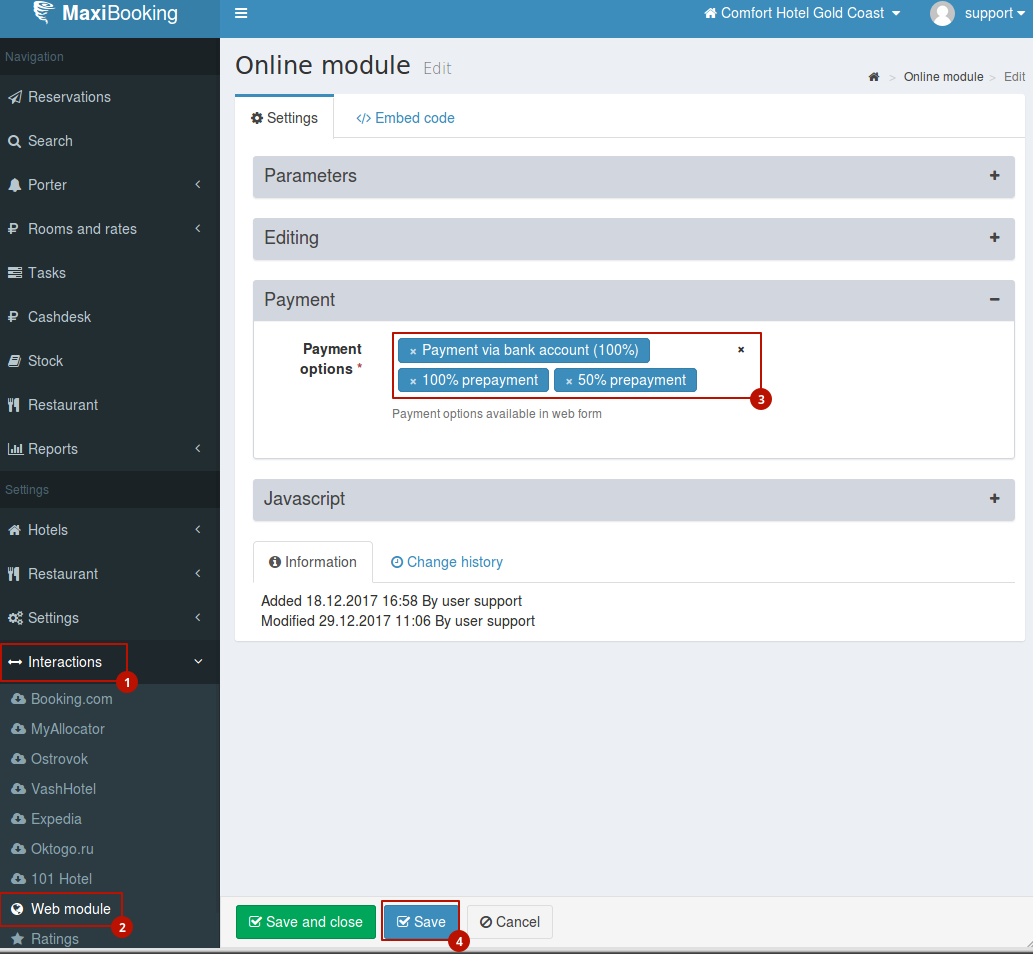 Table
In the table you can see all the payment systems that you've connected to your webform. The table allows you to perform some actions:
Sort results by alphabet.
Edit the connection.
Remove the connection.
Export the list