Groups allow you to control access to various modules and features of the program effectively, without configuring the access rights for each individual employee.
The main function of groups is issuing rights to employees, which is reflected in the list of groups in the Settings / Groups section in the main menu on the left.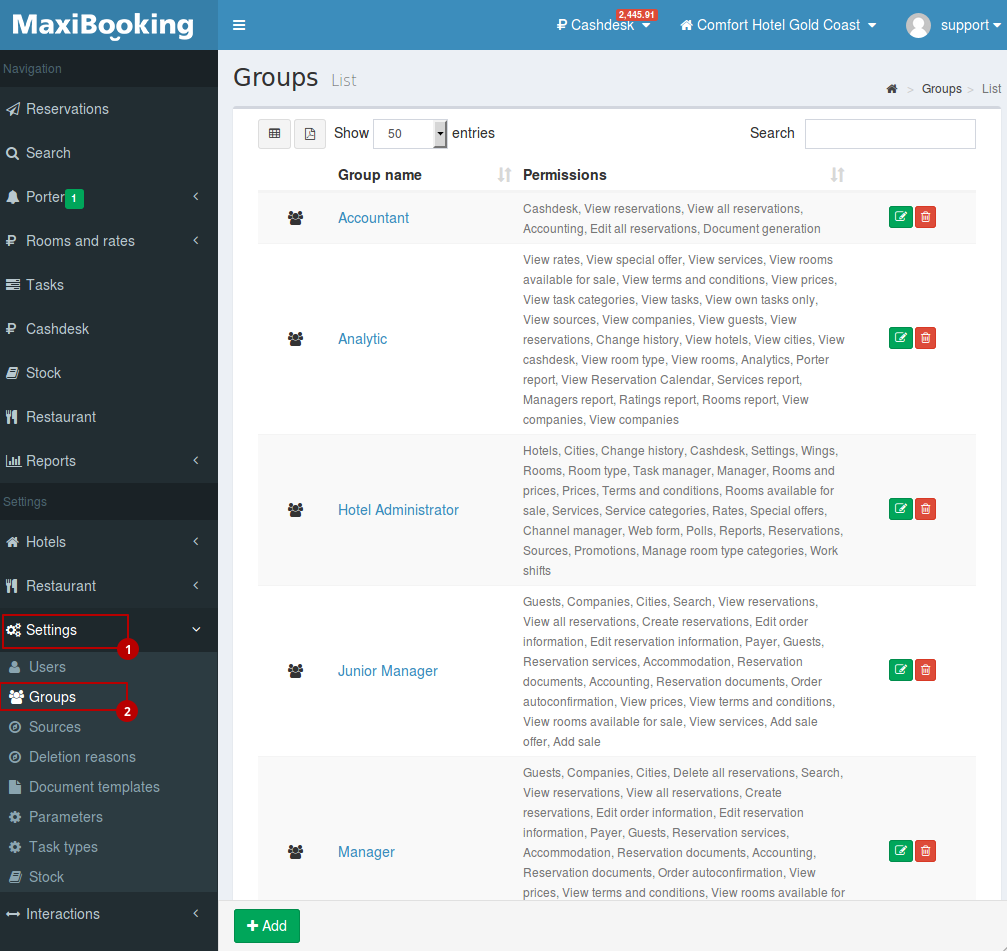 The table already has predefined groups for your convenience, as well as a list of rights included in them. If you do not need any of the groups, you can delete them or edit them if necessary. The edit and delete buttons are in front of the group name. You can also export the list of groups by clicking the export button in the upper left corner.