A day after leaving the hotel the guest receives an email notification with a request to follow the link and evaluate their stay. Settings for notifications can be found in system parameters.
To be able to send such a letters you need to insert an evaluation code on your site first. Create a separate page or select a place for it on any other page on your site.
Then go to the Interaction / Ratings section in main menu.
Here you will see voting embedded code for your page.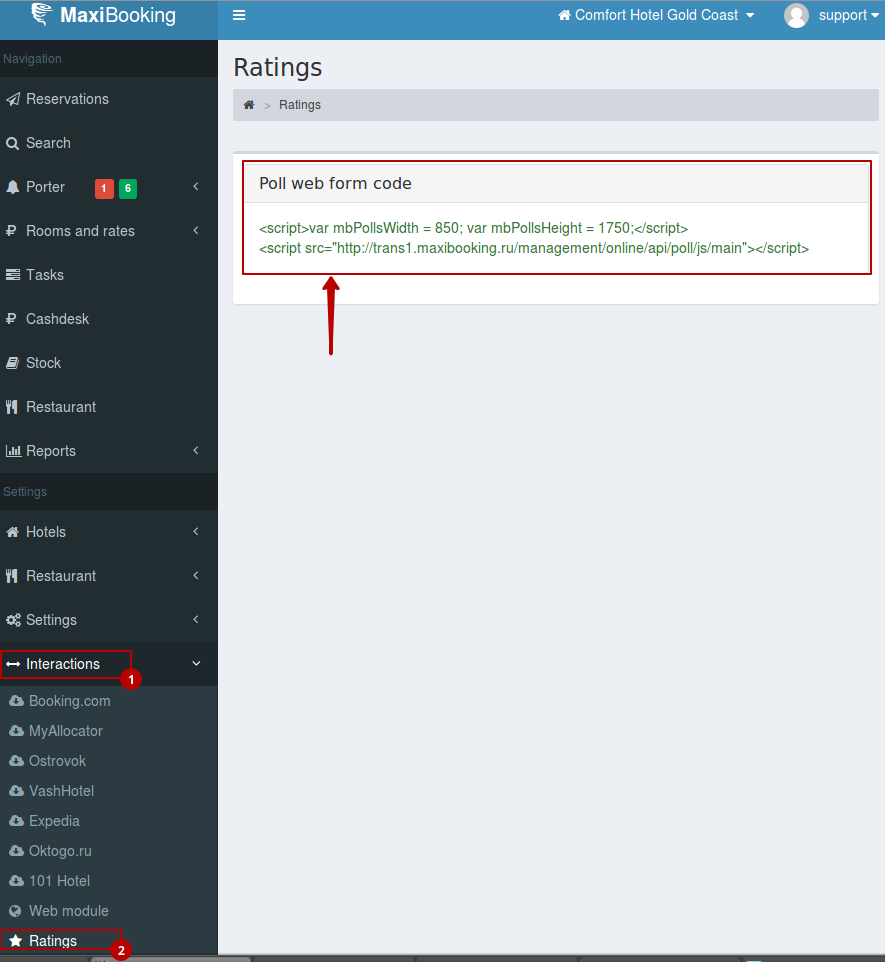 Put the code to the desired location on the site. If you can not insert the code yourself, contact your web designer or the person responsible for the site.