After some time assessments will begin to arrive. Not every user will leave ratings, but eventually you will be able to use the rating reports. Reviews will come to the Reports/Assessments section in the main menu.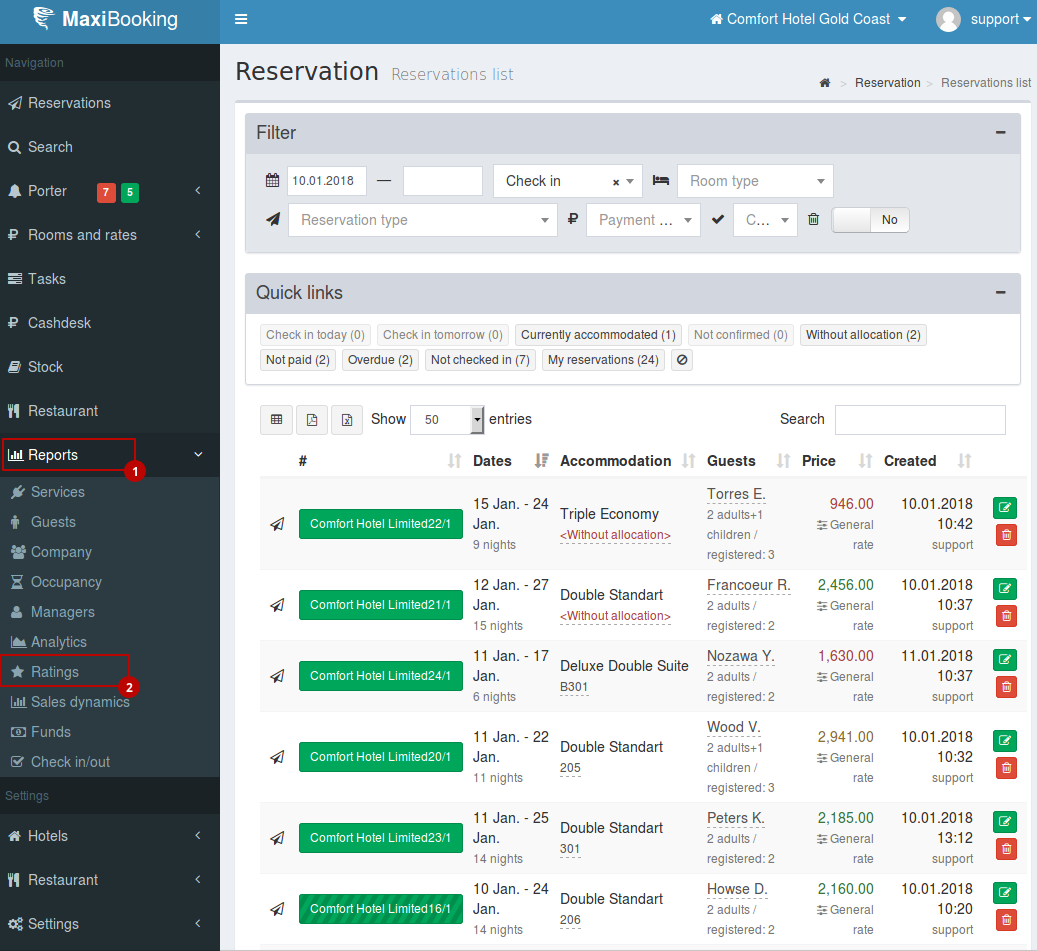 Here you can perform the following actions:
Filter rates by date
Export reviews in PDF or Excel format.
Sort the values in the columns in ascending or descending order. Click the arrows next to the column name to do this.
To look at guests review, click on the green view button, or on the review number in the table.
The full review will open.
The upper block of orange color contains information about the order, the user, the hotel and the user's comment.
Below the main information block you can see 3 blocks with ratings from 1 to 10. Your guests can rate the hotel according by following parameters:
Reception staff courtesy
Speed ​​of registration, document processing and accommodation
Accommodation rules availability in the hotel
Comfort and equipment of your rooms
Comfort of beds
Cleaning and room service
Location and availability of infrastructure
Quality and variety of food
Quality and diversity of recreational facilities