Before you start working with services, you need to create them. Before we proceed to create services directly, we need to determine the categories of services. To do this, go to Rooms and Rates/Services. There is already a set of standard service categories in the opened window. But if the category you need isn't present yet, then you can add it using the function + New service category in the upper right corner of the screen.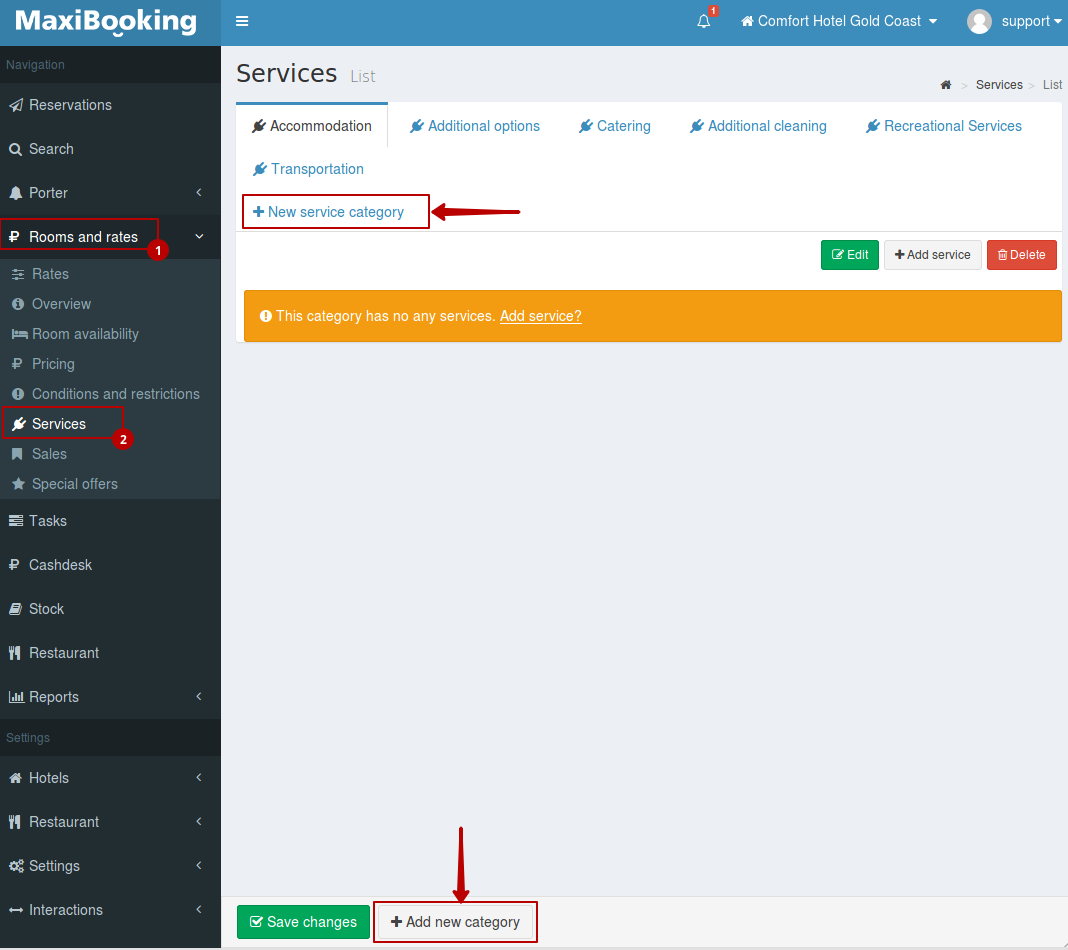 In the opened window you need to fill Title, Internal title and Description. The internal title will only be available to hotel employees, guests will not see it.
After all the fields are filled in, click Save and Exit.