Services can be used in several instances. More detailed information about using the services in different modules of the program can be found in the following articles:
Using services when creating reservations
Using services when creating rates
If the guest already lives in the room and orders a service, you can always add it to an existing reservation. For example, you can enter Check in / Check out in the Front Office section and find in the Check-in today tab the necessary reservation.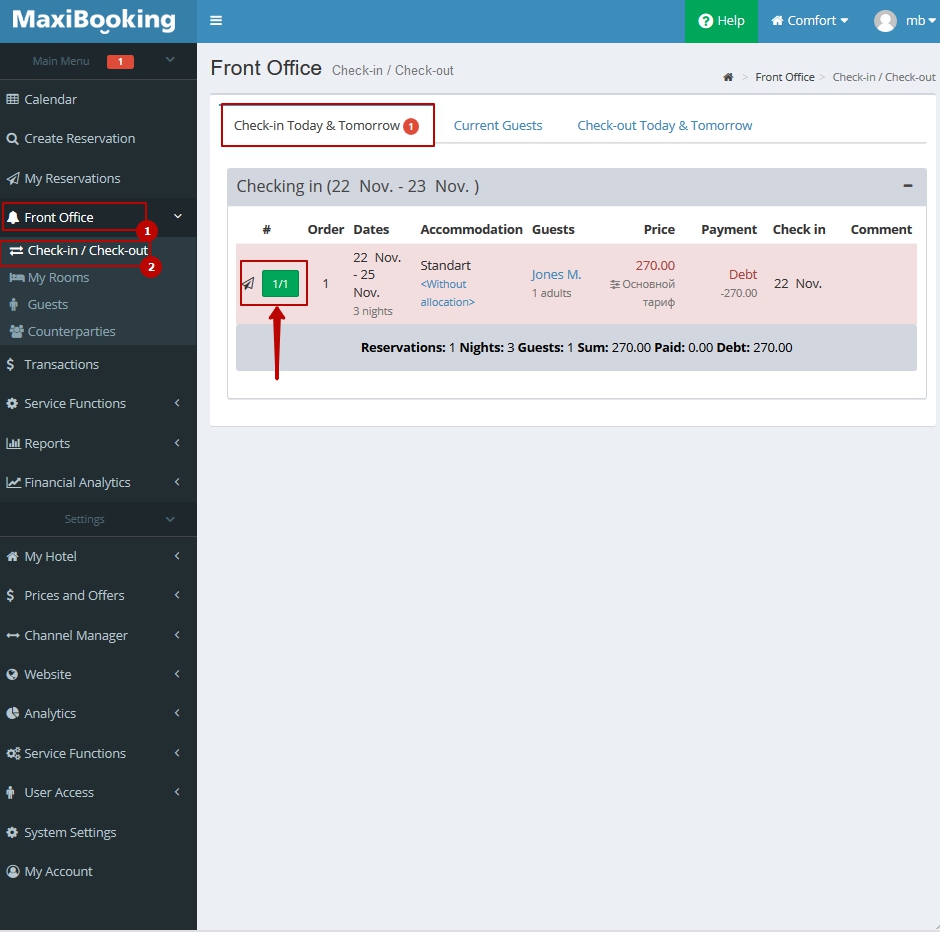 In the window that opens, find the Services tab. After that select the desired service in the corresponding field, and then save the changes.