Tasks is a tool that allows you to assign different assignments to employees and monitor their implementation. This function is mainly intended for managing the hotel itself and performing various tasks related to it.
Before you start working with tasks, you need to create lists of necessary tasks. To do this, go to Settings / Task types in the main menu to the left.
When you first go to the task editor, you must first create task types. Click the + New category button to do it.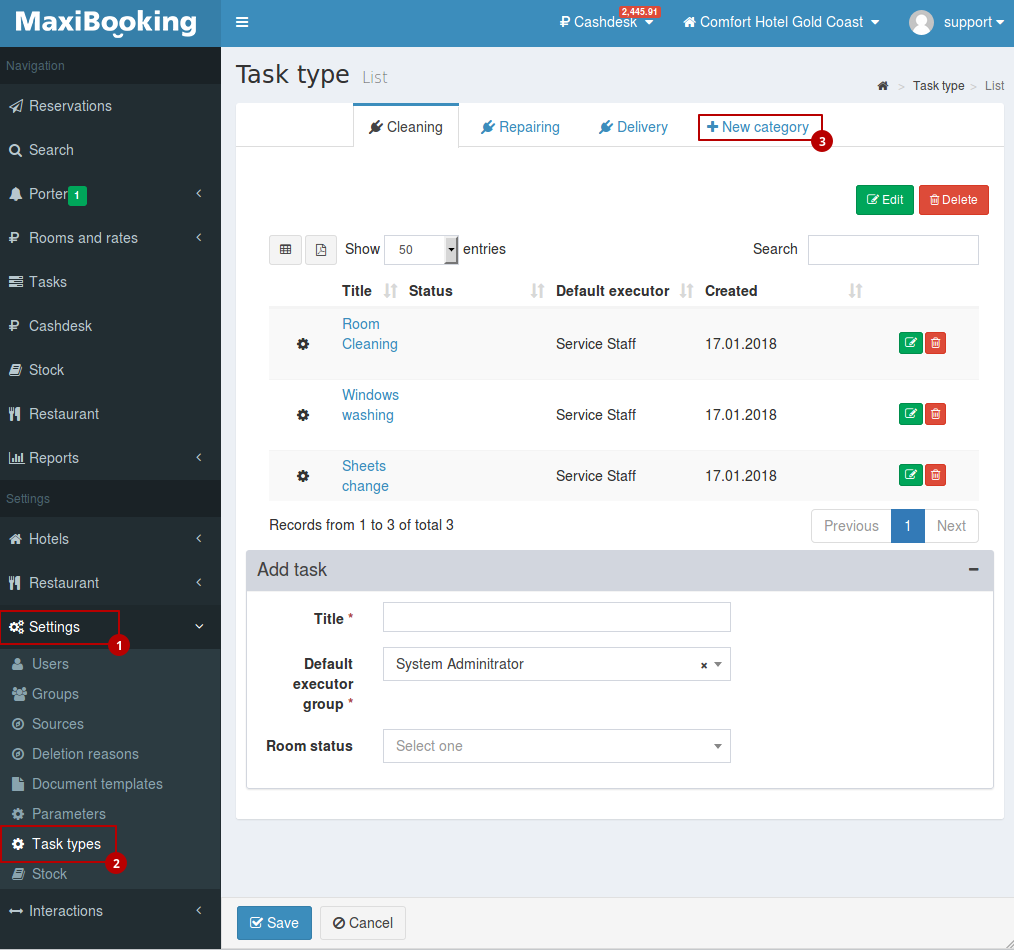 In the window that opens, you need to set the name of the type of tasks and Internal name, if it is required. Then save the changes and close the window.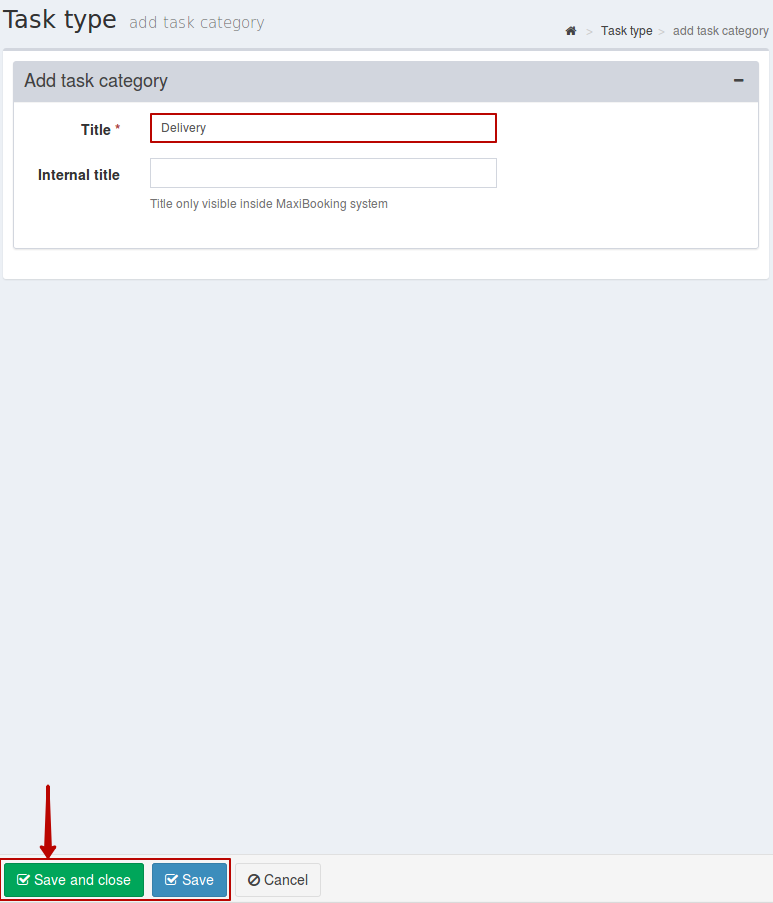 If you want to create another type of task, just click again + New Category above, next to existing task types.
Next, you need to create the tasks themselves. There is no need to open new editing windows to do this, tasks are created directly under the table, in the Add type block.
First, go to the tab of the desired task type, then fill in three fields:
Name - the name of the task group.
Default executor group - select from the list the group to which tasks will be automatically assigned. More detailed information about the groups is given in this article.
Status - select from the list the status that will be assigned to the room for the duration of the task.
Important! Do not forget to save the changes after filling in all the fields.