In the MaxiBooking reservation system, when you remove reservations it is necessary to note the reason for its removal. The system already has some predefined reasons, but to add your own, you need to go to Analytics / Cancellation Reasons.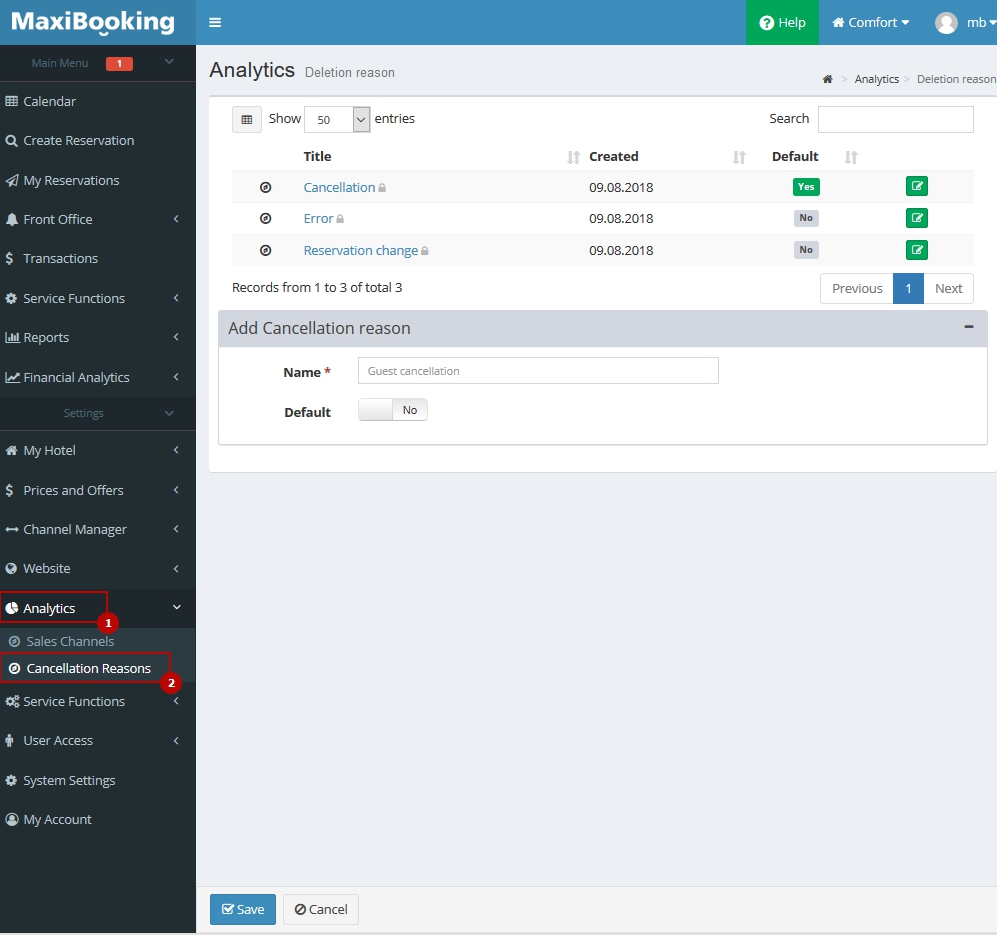 Here you can see the list of deletion reasons. Some actions are available to you:
To add a new reason, enter its name in the Add cancellation reason block. Here, specify whether it will be the main one. The main reason will be inserted into the form by default when you delete the reservation.
To save the reason, click on the Save button in the bottom of the screen.
For editing reasons, click on the edit button in front of its name or on the name of the reason itself.
To export the list of reasons in Excel or PDF format, click the export button in the upper left corner.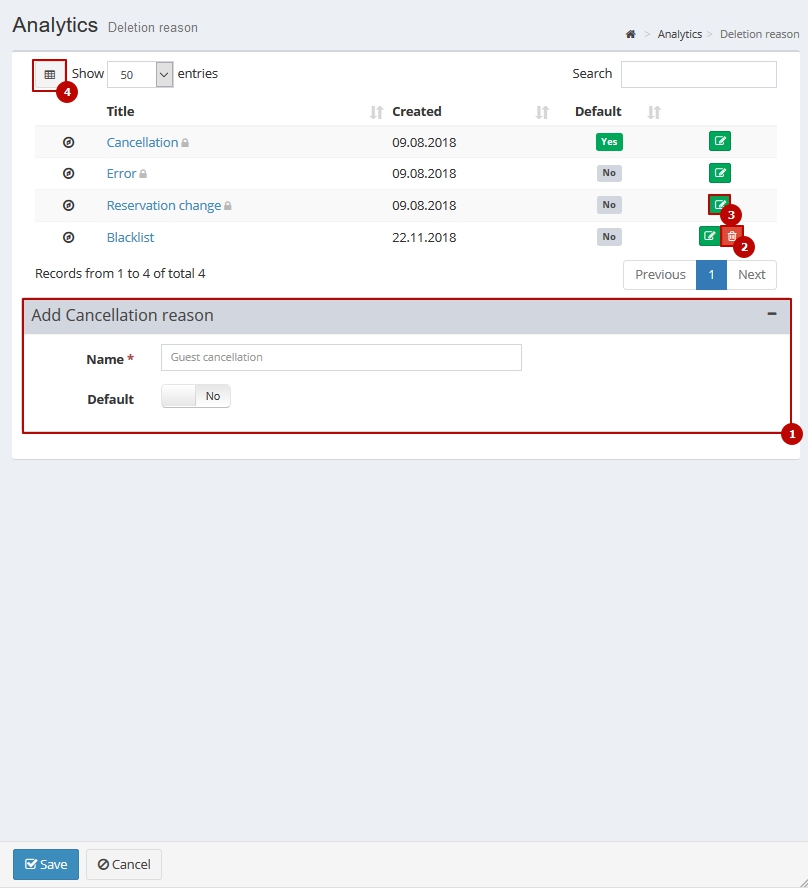 Now when you want to delete the reservation, the system will open a special form that must be filled in before removing. Select the reason from the drop-down list and add a comment if necessary.