Sources is a special setting that allows you to add a booking source. The system already has standard sources, such as booking by a manager, online forms, booking channels. The booking sources are used in the reports and statistics. However, if you need to add an additional source, you can do this.
To add a source, go to the Analytics/ Sales channels menu.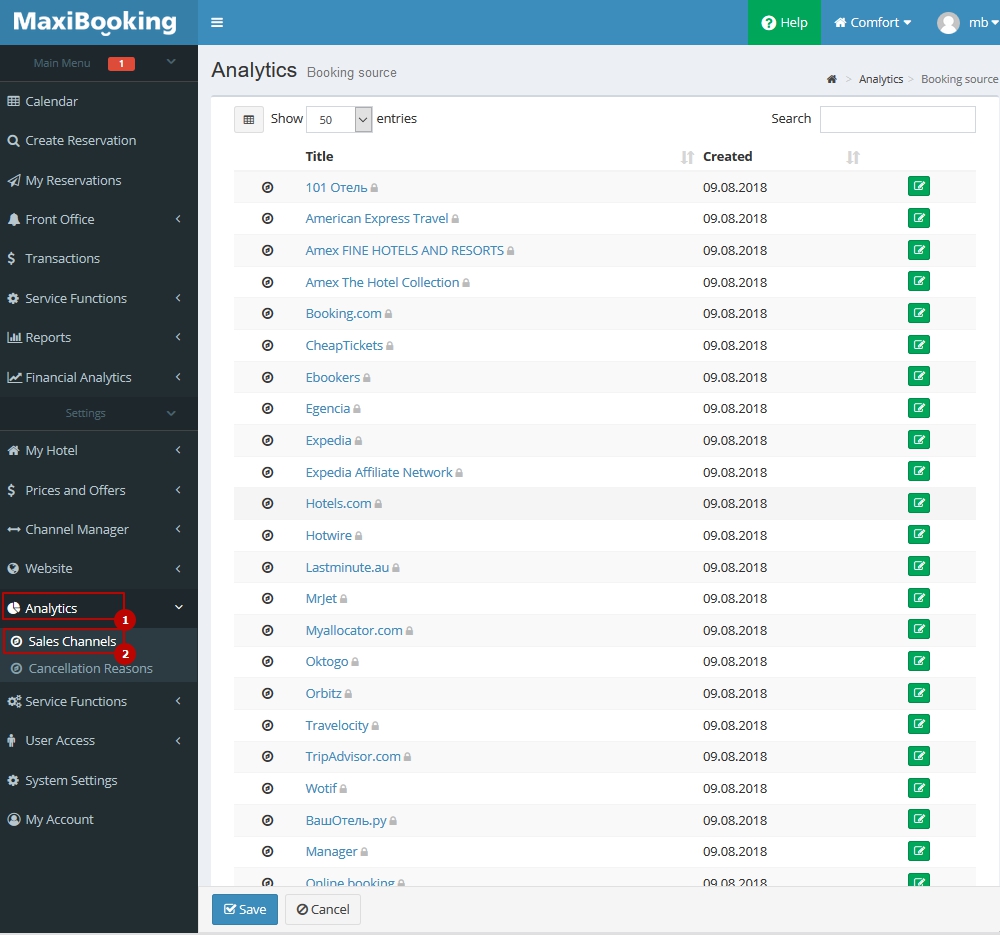 1. In the window that opens, you can see a list of predefined sources. They can be edited (1), but can not be deleted.
2. There is also an opportunity to export the list of sources in Excel or PDF format.
3. To add a source, enter its title and the Internal title below the list.
Make sure to save changes after entering the information.