Calendar is a powerful reservation management tool, built into the MaxiBooking system. Reservation calendar provides all the information on reservations and also allows you to perform all sorts of actions without going into the editing mode. In this article, we'll look at all the main features of the Calendar.
Filter
Calendar is the first thing you see when you log in. If you need to navigate there, go to Calendar section in the main menu.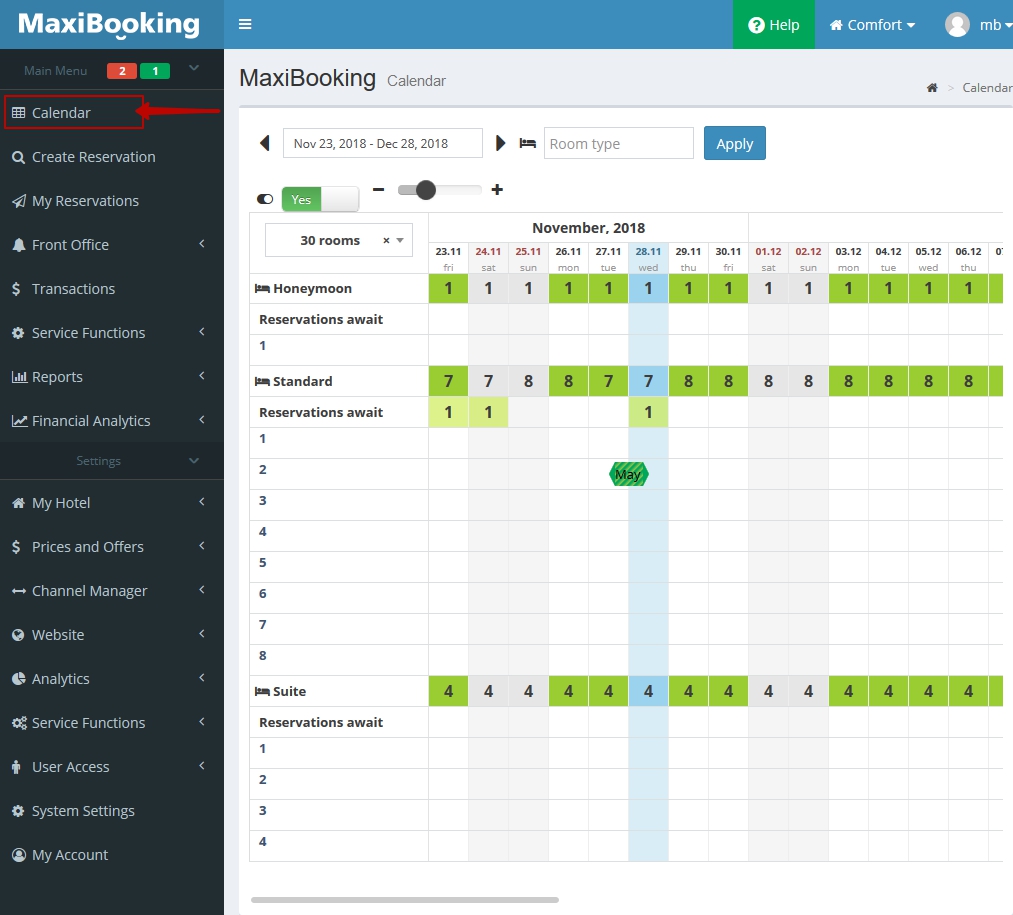 Then, use the filter to set its configuration:
Select dates
Select the type of room to display
Specify whether the disabled rooms will be displayed
Use the slider to increase or decrease the size of the Reservation calendar.
Important! After selecting the dates and types of rooms, you must click the Apply button to display chosen settings.