In order to take advantage of the 15-day free trial and start using MaxiBooking program you should create an account.
To do this, click the Try it for free button on our website: https://maxi-booking.ru/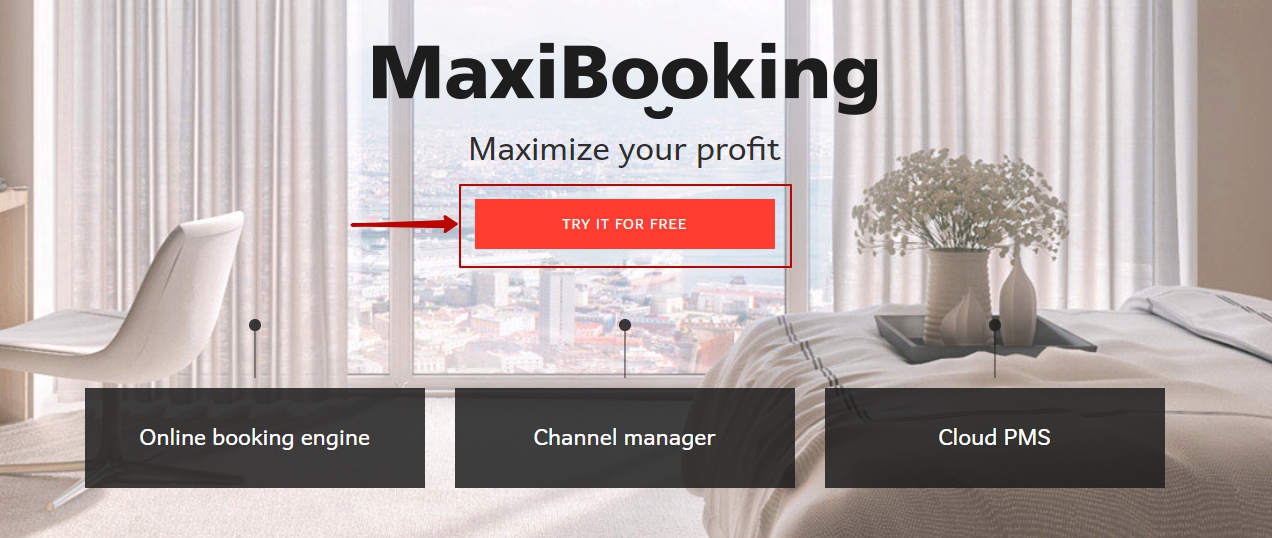 You can also go to the Login section in the main menu on the top of the screen, it will also lead you to the registration page. On the registration page, you must specify the following:
Your name
E-mail address
Your phone number
A country, where the hotel is located
Desired domain name, which in the future will be displayed in the link to your personal page. You will be using this link to enter the program. Remember that domain name should consist of Latin letters and digits. For your convenience, we recommend you to enter the name of your hotel.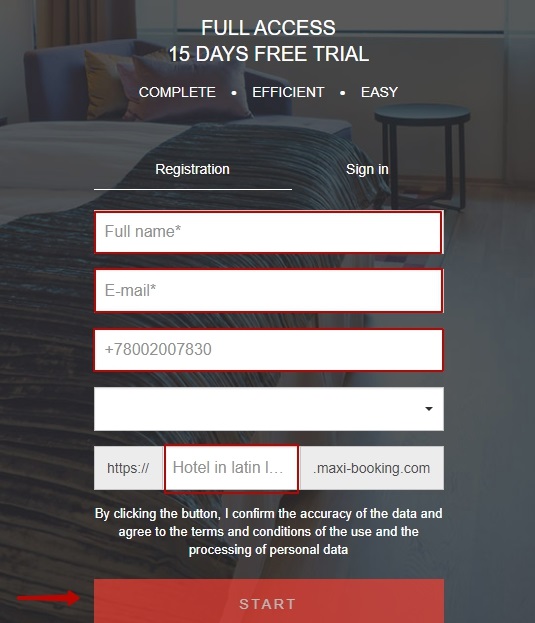 Press the Start button after entering all the required information.
The process of registration will start, there you will need to provide basic information about your hotel. First you need to enter the name of the hotel, as well as specify the types of rooms in your hotel. In the future you will be able to change this information.
In the next step, look through the information you entered. If you made a mistake, click the edit button. If you have several hotels, you can add one more by clicking the Add hotel button.
When all information is entered, click the Next button.
After that the hotel will be created and you will receive a letter to the specified email address with all the account registration data, including your password. The password can always be changed.
When the registration process is complete, you will see the following message:
After you click Continue, you will get into the MaxiBooking system. To learn how to get started in the program, go to this article.