Creating and editing a wing
If your hotel consists of several buildings or wings, you can add them in the program. After that, when creating rooms, you can specify the buildings location.
In order to create a building, in the main menu on the left open the Hotel section, then select Wings. In the newly opened window click +Add in the bottom of the screen.
In the opened window you will see 3 sections. Fill in the required data.
The Name field from the Basic information section is the only mandatory one. Enter the name of the building/wing here. This name will be visible to the guests.
Internal name will be visible only to employees, guests will not see it.
In the Address section fill in the necessary address fields.
In the Settings section you can also write an ID for PC "Vega".
Important! After filling in all the fields, do not forget to save the changes. To do this, click Save or Save and close in the bottom of the screen.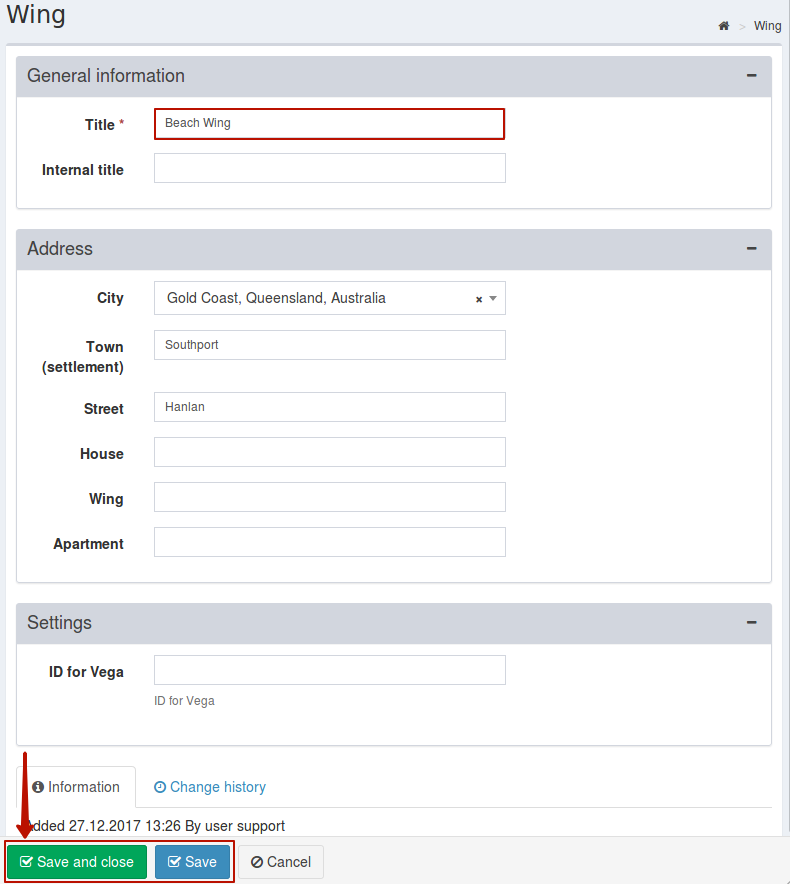 Editing and deleting
You can always edit the data about the building/wing. To do this, click on the name of the building in the list or on the green edit button in front of it. To delete the building, click on the red Delete button.