Room Editing
To edit a room, enter Hotels / Rooms and select the desired Room Type. Then click on the edit button in front of the room you need. You can also click on the name of the room.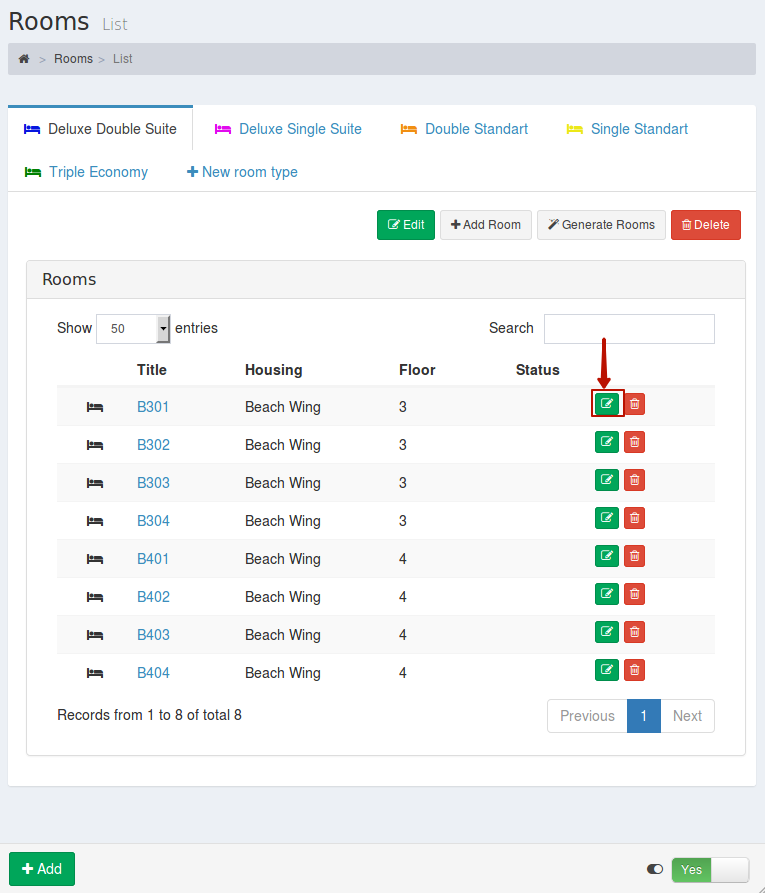 Room Deletion
There are two ways to delete unnecessary rooms. You can do this manually, by deleting rooms one at a time, or through a room generator.
Manual removal
To delete rooms one at a time, click the red Delete button in front of the room name you want to delete.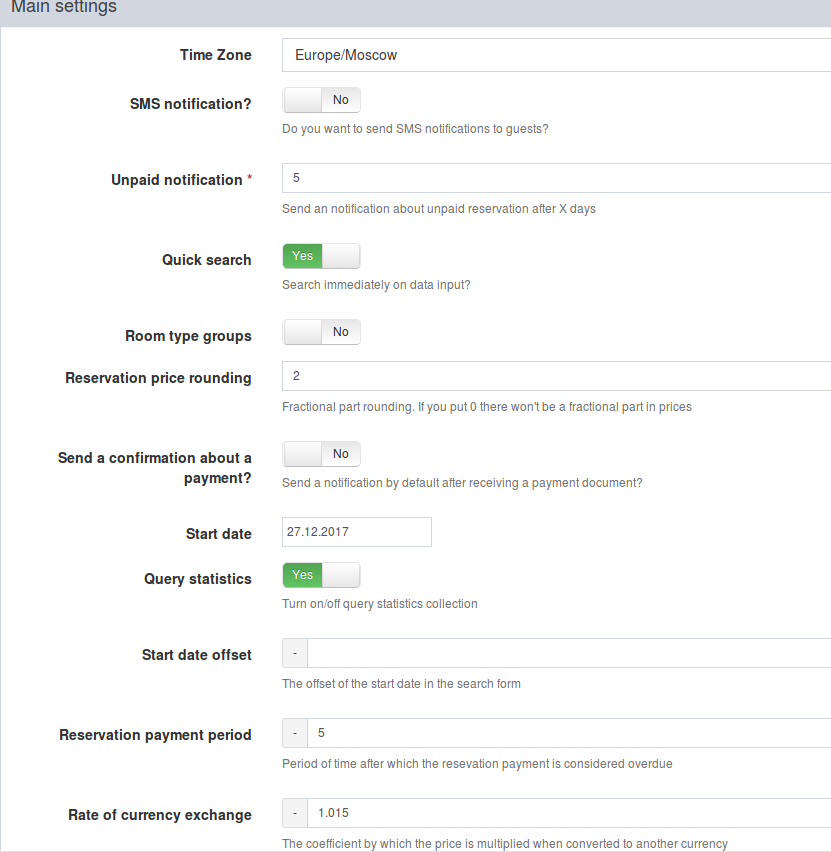 Removing via Generator
If you want to delete several room at a time, you can do this via the Generator.
Enter the generator. To do this, go to the Hotels/Rooms, and then select the room type you need.
Then in the menu below the list of room types click on Generate Rooms.
In the opened window enter the range of rooms that you want to delete in the fields From and To
Leave the remaining fields empty and click Delete in the lower right corner of the screen.