This report will help you to analyze the situation in the hotel and make certain conclusions, forecasts, etc.
The information in the section is presented in the form of graphs to represent information as clearly as possible. To start working with analytics go to Reports / Analytics section in the main menu.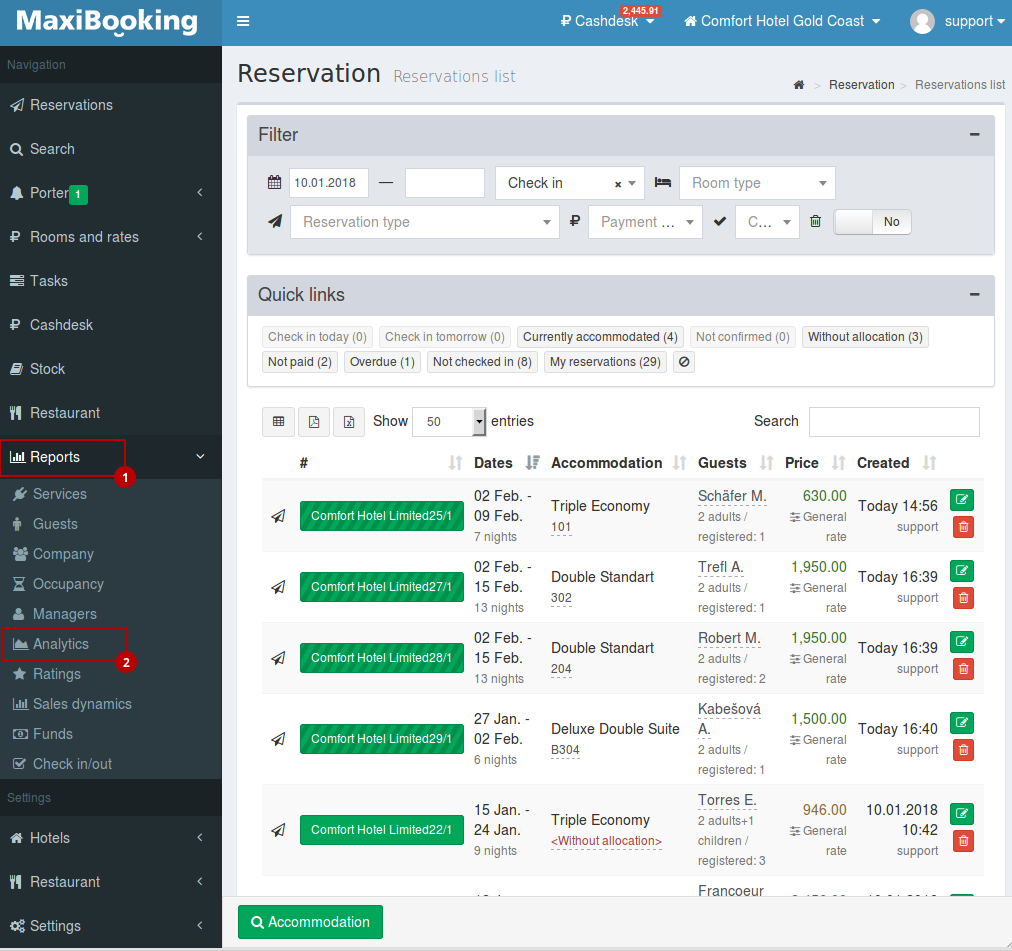 It is very important to properly configure filters in this report.

First you need to specify the dates for which the graph will be made.
Then select what variables you are going to use in the graph. The first variable will be displayed as a graph and the second one will be displayed on the Y axis.
If you have several hotels you can choose a hotel as well as the room type.
This function will allow you to build an accumulative graph. It means that each new booking or sale will be accumulated and not rest each day.
Monthly switch can help you to build a bar chart with monthly statistics.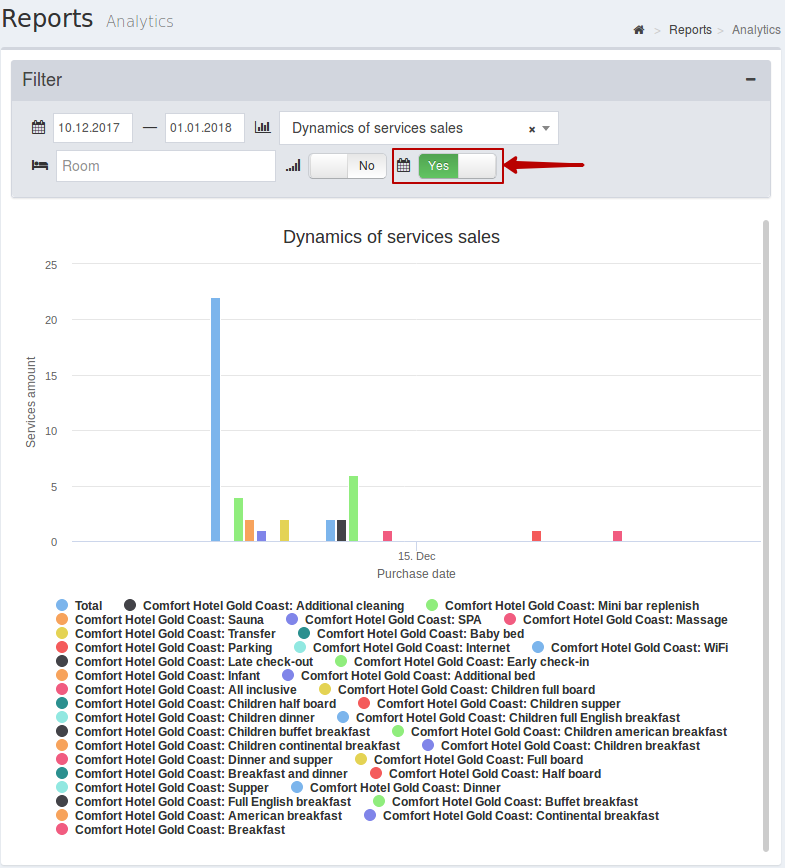 In the graph itself, you can disable and enable curves by clicking on the item from the legend under the graph. The graphs themselves are interactive. Pointing the cursor at a certain point you will see additional information, such as the date, hotel name, sum and so on.