Sales dynamics is another tool that provides a lot of information regarding reservations and sales. Unlike Analytics, you can see statistics for only one hotel and the information is presented in the form of a table, not a graph.
To start working with the report go to Reports / Sales dynamics in the main menu.
First you must configure filters.

Specify the dates for which the table will be made first.
Then select the room type.
Next indicate what indicators will be represented in the table from the drop-down list. You can select only one metric or multiple ones. To see all the information leave the field blank.
Click Show to build a table.
Table
In the table itself, information is represented by dates in columns and by different indicators in the lines. It is also divided into blocks by room type. Here a lot of very different statistics on reservations, their cost, amount, cancellation and number of guests can be found.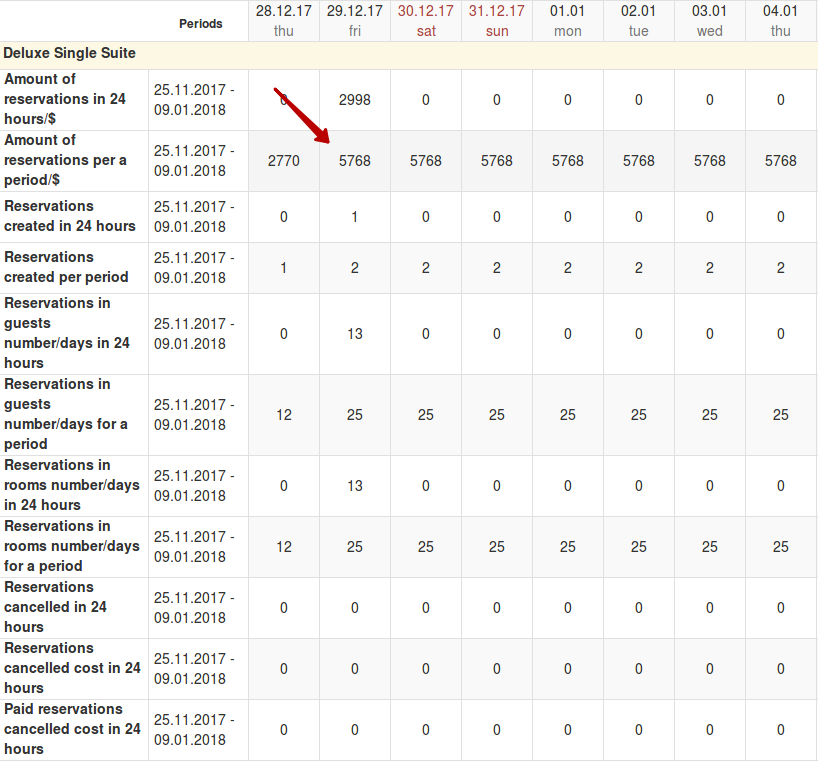 Moreover, by clicking twice on any cell, you can see more detailed information in the form of a small graph.