In this report you will be able to view the activity for specific users. Only hotel managers represented in this report. To start working with the report go to the Reports / Managers section in the main menu.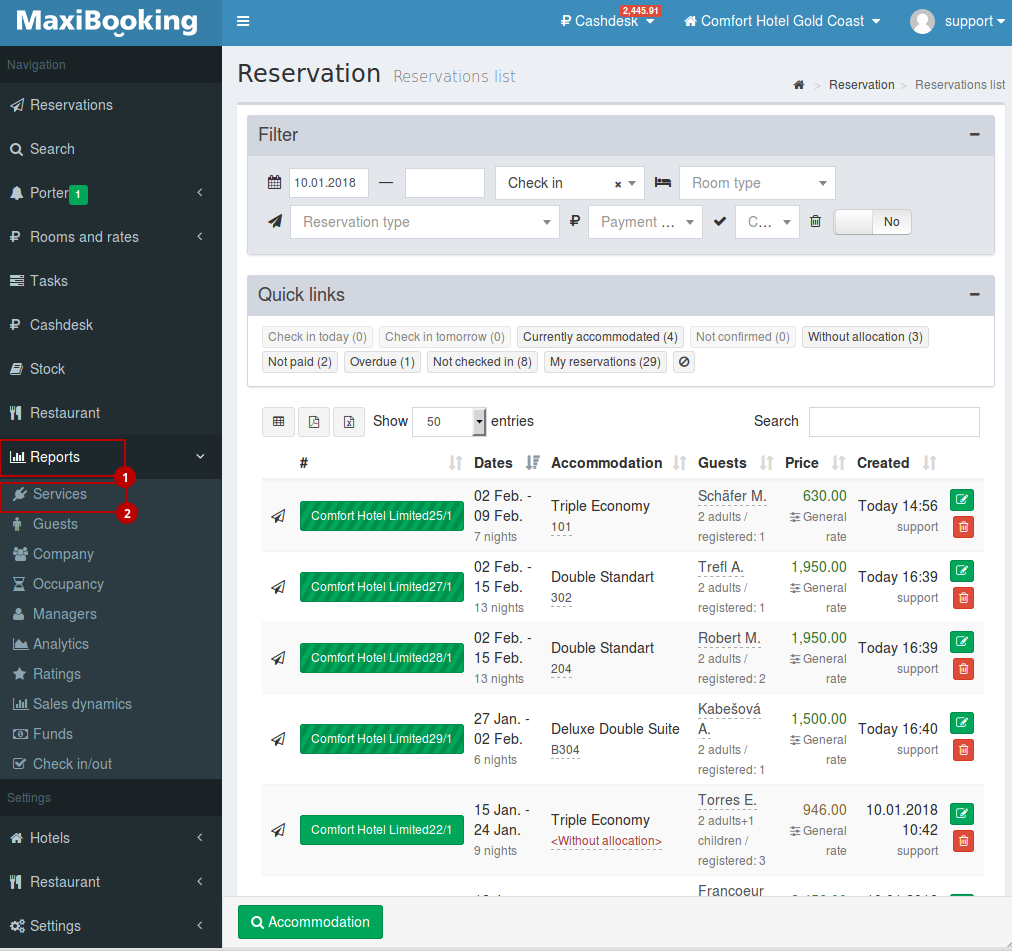 To generate a report with a relevant data, use the filter:
Define the dates that you want to see in the report.
Or you can choose one of the suggested ready-made presets from the list.
Select a manager whose statistics you want to see. If you leave this field blank, all managers will be displayed.
You can also specify the type of room if needed.
In addition information can be filtered by rates.

In the table the information is displayed in a separate blocks for each agent by day and total statistics. Also in the end of the table there will always be a block with statistics for all selected agents. You can see the following statistics for managers:
Reservations sold - the total amount of reservations for a selected period
Services sold - total amount of services sold for a period
Accommodation cost - the total cost of living in reservations made for a period
Services cost - the total cost of services in reservations for a period
Total reservations cost - the total cost of all the reservation and services
Received - the amount of money the manager made