The report on occupancy allows you to see a large amount of statistics on the occupancy of the hotel for each day. To start working with the occupancy report go to the Reports / Occupancy section in the main menu.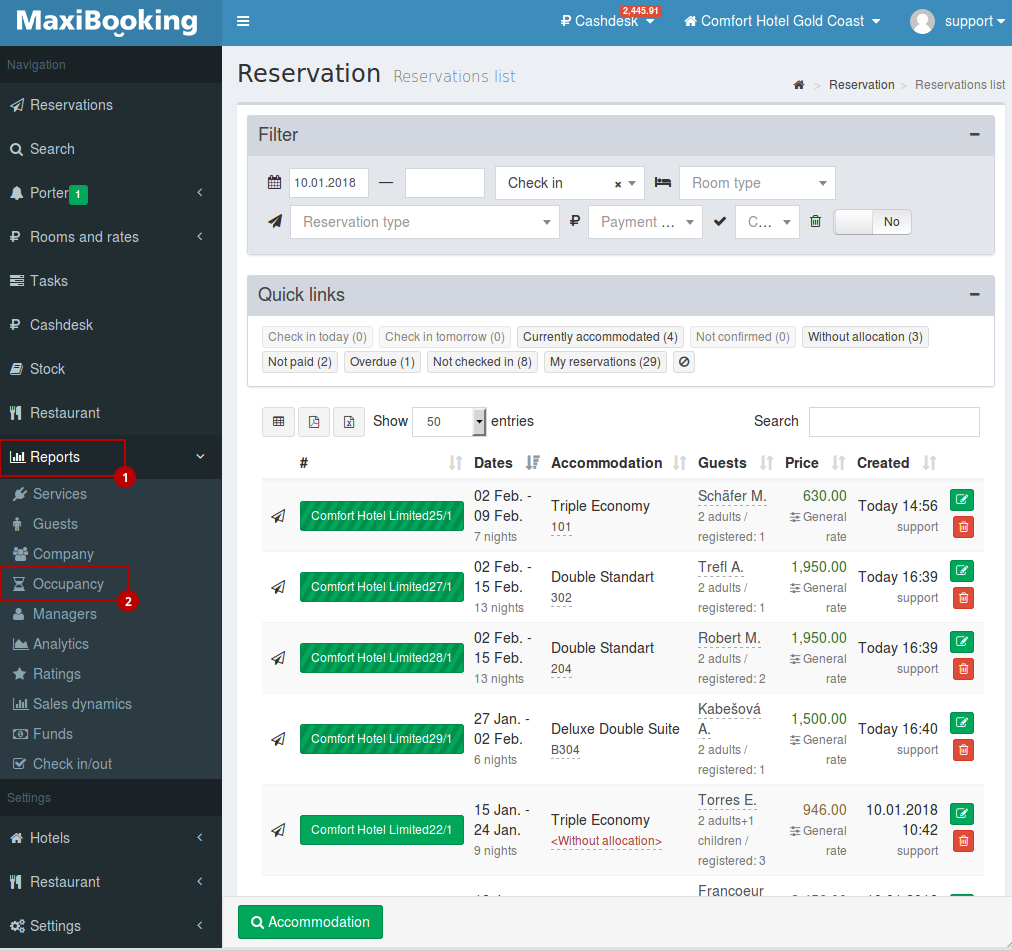 On the report page you need to configure filters first.
Select the dates you want to see in the report.
Also you can use ready-made date choices for dates.
Determine the room type you are interested in. If this filter is left blank the report will be generated for all room types.
If you want to see the rooms by statuses select one here
Set the switch if you don't want to see disabled rooms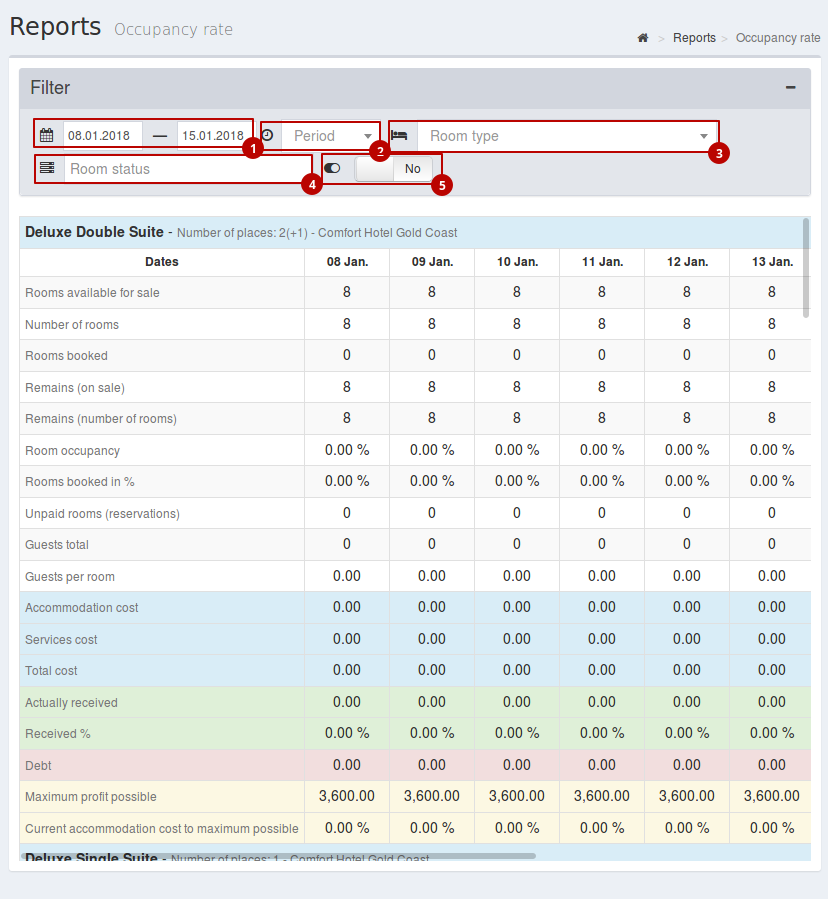 The information in the table is divided into two blocks which differ in color.
The gray block contains information on the actual occupancy. Here you can see the following data for each day:
Rooms available for sale - the number of rooms sold in a given period
Number of rooms - total number of rooms in your hotel
Rooms booked - how many rooms have been booked in a given period
Rooms booked in % - the number of booked rooms as a percentage
Unpaid rooms (reservations) - the number of rooms without payments
Guests total - the number of guests in the reserved rooms
Guests per room - the number of guests per 1 room
In the multi colored block information on prices and other data on revenue is contained:
Accommodation cost - the total cost of booked rooms in a given period
Services cost - the cost of services ordered by guests in a given period
Total cost - the total cost of accommodation and services
Actually received - money received from guests (without debt)
Received % - the sum your hotel received as a percentage of total amount your guests must pay to you
Debt - money that the guests have not yet paid for reservations on that day
Maximum profit possible - the maximum possible revenue that you can receive per day if you sell all the rooms
Current accommodation cost to maximum possible - what percentage of the maximum possible revenue you received on a given day